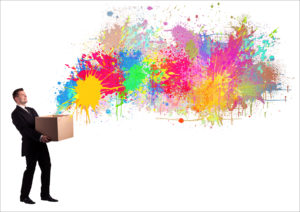 The first blog post in our Corrugated Converters at the Crossroads series looked at how new consumer buying behaviors are changing what is expected of corrugated packaging printers. Converters are being asked to step up their game, and how they do it will define their future.
But how can they get the most innovation bang for their buck? Ink delivery system innovations are a good place to start. Adding ease, automation and better control over the application of ink will improve press efficiency and enhance graphics quality.
Doctor blade chamber systems
Once made of aluminum, chambers are now constructed from strong polymer and composite materials which resist pitting and corroding and maintain their strength without warping or twisting. Newer models have simplified loading and mounting designs that allow for easier installation and consistent blade contact angles with minimal pressure. Also, the new equipment is engineered to accommodate multiple blade thicknesses without modifications or shim stock, so printers are not limited to only the doctor blade materials that the chamber will hold.
Doctor blade materials
UHMW is the longstanding traditional blade material used in corrugated applications. But as the demand for higher quality graphics creeps into the market (and anilox line screens rise), the blade material can't effectively control the volume of ink delivered to the plate. As the blade edge wears, its contact area quickly becomes too large to effectively meter the roll – ink film thickness grows, ink mileage declines and blade wear accelerates, all driving the price of the box up.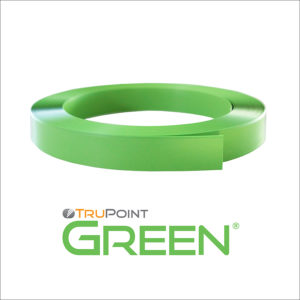 Some newer chamber designs can hold thinner materials, such as polyacetal, steel and TruPoint Orange® with MicroTip®, without a shim or modification. But many of the early chambers were designed to hold only a specific UHMW blade thickness such as .060" (1.6mm) or .080" (2mm). In these cases, a next-generation polymer blade, TruPoint Green®, is a good solution. It can be made in .060" and .080" thicknesses, has 3 times better spring memory than UHMW and is about 20% stiffer – all while having an equal or longer blade life.
Anilox rolls
Until recently, about 85% of corrugated anilox engravings have been under 300 lpi (120 L/cm) and 60° angle. Like other flexo printers have done, corrugated printers are beginning to take advantage of complex anilox surface configurations, cell shapes and higher line screens. New technologies such as elongated cells, tri-helical cells and wave style engravings give printers more control over their ink delivery, so they can create eye-catching POP displays and other attractive packaging.
Plate materials and plate carriers
New performance-grade cushion mounting material is made from higher durometer foam that resists compression set and reduces plate make-ready time. Superior impact and deflection during the print run allows for stable print reproduction and a reduction in fluting or "washboard" phenomenon. Great advancements are being made with patterned photopolymer plates (often referred to as "plate on a plate" technology) to help the printer manage ink delivery volume and distribution from the plate.
Ink temperature control systems
Water-based inks run best between 66°-74° F. This is typically well-below the ambient temperature of the plant, so ink will often go to press above its optimal temperature. There is more energy (and heat) added to the ink as it is pumped through the hoses and chambers and transported by the anilox roll.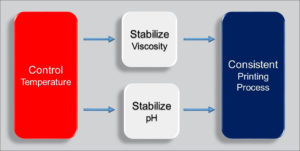 As ink temperature rises, pH levels drop and viscosity increases – impacting ink tack levels and flow characteristics – and affects print quality and making for tricky anilox and plate clean-up.
By installing an ink temperature control system, printers can maintain steady command over all the ink properties without using additives. They also enjoy better imaging, easier wash-ups and quicker job changes.
There is no question that basic market pressures are challenging today's corrugated printers. But industry suppliers have responded with skill in refining their technology to help their customers meet these demands. As an integral part of the printing process – from blades, to chambers, to anilox rolls, to plate, to cushion, to temperature, to viscosity, to pH – the ink delivery system is a good place to start.
In the next post in our Corrugated Converters at the Crossroads blog series, we will continue to look at how the industry is responding to these big changes and evolving with new technology. Watch for Part 3 – " This Is Not Your Father's Pressroom"
Click on the link below to view the first post in the series:
Part 1:  "The Consumer Is King" – Read about the forces behind the corrugated package printing renaissance