About Flexo Concepts
Flexo Concepts® has a vision to be the world's most innovative doctor blade company. And we are doing it by pursuing our mission of: creating products, services and a brand experience that inspire.
Founded in 1988, Flexo Concepts began as the first company to develop a beveled tip on a UHMW doctor blade to improve print quality in corrugated printing.
Today, Flexo Concepts continues to innovate and manufacturer TruPoint polymer doctor blades for various metering, cleaning and specialty applications. All TruPoint blades are manufactured and quality-tested in our USA headquarters and we maintain distribution locations in every habitable continent.
Flexo Concepts takes pride in our consultative approach to doctor blades, our simplified processes and our amazing team members. We don't just sell blades – we provide you with a customer experience that is easy, efficient, informative and fun! We also partner with industry-leading OEMs, suppliers and educational institutions to provide you with the resources you need to achieve success.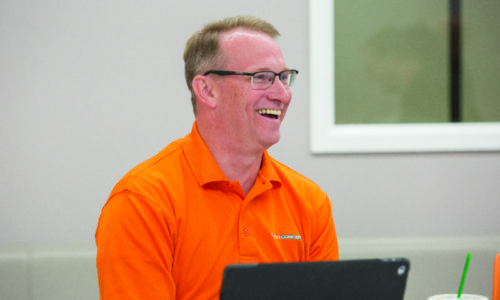 Kevin McLaughlin, Chief Executive Officer
A seasoned veteran in the flexo printing industry with 33 years' experience, Kevin worked for various industry suppliers following his graduation from Babson College in 1989. He acquired Flexo Concepts in 2001 and has since led the company with his partner, Greg, to its position as a leading global blade supplier.
As CEO, he is focused on the strategic direction of the company and finding new applications for TruPoint blade products. He enjoys traveling and motorcycles and always looks forward to combining these two passions on road trips. If you see him, challenge his industry knowledge with any question about doctor blades!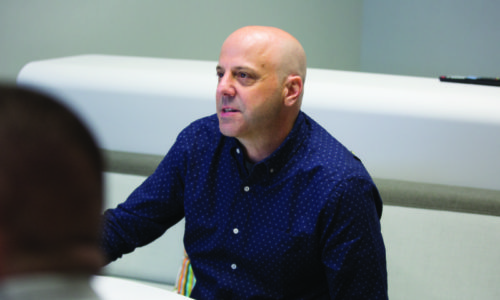 Greg Howell, President
Greg has also spent his career in and around the flexo printing industry since receiving his degree from the University of Richmond in 1989. Like Kevin he worked for several companies in the industry in various roles before joining Flexo Concepts.
Greg oversees the day-to-day operations of the company as President and is passionate about technology, innovation, continuous improvement, and helping young people and organizations achieve peak performance. He is also an avid music fan and can be seen occasionally at local venues rocking out on the drums!