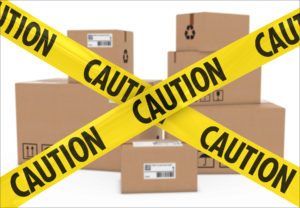 Corrugated package printing is evolving. Lead times are shortening, order sizes are decreasing and pressure to reduce turnaround times is growing. At the same time, brand owners and big-box retailers are demanding high quality graphics, customization and flexibility – all with an eye toward sustainability and, of course, keeping costs down.
The savviest corrugated converters will use the tools at their disposal to meet these changes head-on. Our 4-post blog series, Corrugated Converters at the Crossroads, will not only examine the forces behind this evolution but also describe some of the "tools" that can help corrugated converters acclimate to these market changes.
Who is today's consumer?
Demographics and lifestyles are changing – the population is aging, household sizes are decreasing and fewer families are eating together at the dinner table. Consumers are busy, finicky and impatient – they want convenience, quick satisfaction and competitive prices – and want to purchase in ways that fit into their fast-paced schedules.
People access information at their fingertips (or palms) so products are researched, reviewed, recommended, rebuked and requisitioned – all outside the scope (and power) of the brand owner. Manufacturers must make their products stand out on-line and on retail shelves to catch the consumer's eye and "win" sales.
Let's explore how these changes are affecting the job of corrugated converters.
High quality graphics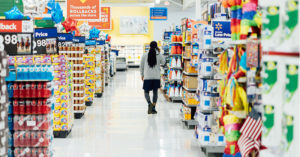 For years, corrugated converters were asked only to produce durable containers and packages with few embellishments and uninspired graphics. Now, in addition to protecting the products, secondary packaging is being used as a strategic marketing tool. Products must stand out from the pack and "speak" to the customer, and the way they are "dressed" is paramount. Box makers are expected to create enticing shelf-ready packaging and shipping containers that double-down as POP displays. The package design plays the important role of effectively and consistently conveying the manufacturer's messages, differentiating the products from those of competitors and enticing the shopper to buy. The use of expanded gamut, finer plate screens, half-tones and higher anilox line counts is creeping into the corrugated pressroom, and predictable ink density and color control are essential for brand image and consistency.
Short Runs
As retail strategies take direct aim at the individual consumer, what used to be large jobs are being broken into smaller lots based on each "version" of the product. Globalization of brands requires that product packages be produced in multiple languages and "localized." Variable data, where companies add a unique image or message to each package, has been found to improve the effectiveness of marketing and allows individual product skus to be "tracked and traced" through the supply chain. Customization and personalization are effective marketing tools that, by their nature, dictate shorter runs.
Faster Turnarounds
Everything in the marketplace is speeding up –today's consumers are bombarded with messages, their attention spans are short, they get bored easily and they want products ASAP. Brand owners have to keep packaging fresh, interesting and relevant. They want to optimize their time-to-market and be able to test prototypes and make updates as fast as possible. The corrugated converter's agility is key to his survival.
E-Commerce
Today's consumers want to shop online from the comfort of their couch, desk, coffee shop (you name it!) in addition to conventional retail outlets. And shoppers expect not only convenient ordering but also quick and low-cost deliveries. Shipping boxes must still protect the contents but do so in the most efficient and economical way. People are also demanding environmental responsibility and "green" packaging from manufacturers and retailers which brings us to…
Sustainability
Even though corrugated waste is considered the most-recycled packaging material on the planet, eco-conscious consumers are demanding more from their manufacturers and retailers. The industry is undergoing pressure to not only reduce paper weights and streamline product packaging but also revamp its energy and water conservation programs and optimize logistics and transportation to reduce its carbon footprint.
There is no question that new consumer on-the-go lifestyles and buying practices are fueling the changes taking place in today's corrugated package printing industry. To market to these "new" buyers, brand manufacturers and big-box stores need their suppliers to deliver high quality graphics, customization and fast response times in packaging that can serve on-line as well as brick-and-mortar demand in sustainable ways. That is a tall order.
In the next few posts in our Corrugated Converters at the Crossroads blog series, we will look at how the industry is responding to these market changes with new technologies. Watch for Part 2 – "Necessity is the Mother of Ink Delivery Innovation."