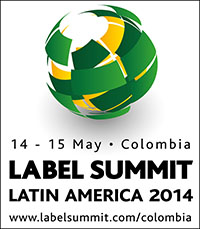 Flexo Concepts™ announced its plans to exhibit at Label Summit Latin America 2014 (stand #15) on May 14-15 in Colombia.
Since its debut to the international market at LabelExpo Europe 2013, the TruPoint Orange® doctor blade has generated a great deal of interest as a replacement for steel. The blade was featured on ten presses throughout the show, and several major press OEMs are now shipping Orange with new installations.
With its unique MicroTip™ and exceptional metering ability, TruPoint Orange gives printers an alternative to steel doctor blades with the added benefits of longer blade life and safety. The next generation polymer blade has also been successful at eliminating UV ink spitting.
To learn more about TruPoint Orange or to request a sample, visit Label Summit Latin America Stand #15, go to www.flexoconcepts.com or call 508.830.9506. To access a complete press kit, go to www.flexoconcepts.com/aboutus/media.php.
About Flexo Concepts™
Headquartered in Plymouth, Massachusetts, Flexo Concepts™ manufactures TruPoint™ doctor blades, the TruPoint™ QuikWash™ System and wash-up blades, and MicroClean™ dry media anilox cleaning systems. All products are designed to improve print quality and reduce operational costs for flexographic and offset printers. Flexo Concepts™ maintains distribution locations in North America, South America, Europe, Asia, Africa and Australia. For more information about the company and its products visit www.flexoconcepts.com.