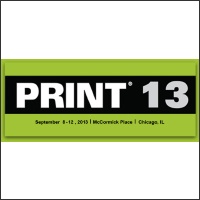 Carton Craft Supply will proudly feature the TruPoint™ QuikWash™ System at this year's PRINT13 show in Chicago September 8-12. Staff will be on hand in the company's booth #3936 to provide demonstrations and answer any questions about the revolutionary wash-up system.
Released to the market in 2012, the QuikWash System is a retrofit blade clamp that attaches to the printer's existing wash-up tray and holds a TruPoint plastic wash-up blade. The TruPoint blade is constructed from a durable, rigid material that allows it to achieve and maintain a fine contact area with the roller. The fine contact point results in more efficient wiping and cuts wash-up times and solvent consumption in half. The blade is also extremely resistant to chemical breakdown and ideal for use with UV inks and aggressive press washes.
An exclusive reseller of the QuikWash product, Carton Craft prides itself on providing new and innovative products to the die cutting, die making and converting industries. For more information about QuikWash, visit Carton Craft's booth #3936 at the show or contact Flexo Concepts™ at 508.830.9506. Information is also available at www.flexoconcepts.com/quikwash.

About Flexo Concepts™
Headquartered in Plymouth, Massachusetts, Flexo Concepts™ manufactures TruPoint™ doctor blades, the TruPoint™ QuikWash™ System and wash-up blades, and MicroClean™ dry media anilox cleaning systems. All products are designed to improve print quality and reduce operational costs for flexographic and offset printers. Flexo Concepts™ maintains distribution locations in North America, South America, Europe, Asia, Africa and Australia. For more information about the company and its products visit www.flexoconcepts.com.