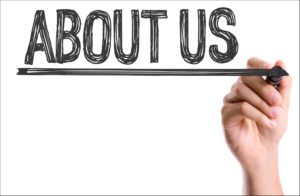 Flexo Concepts® wants to be the world's most innovative doctor blade company.
How are we going to do it? By creating products, services and a brand experience that inspire.
Products that inspire
We start by crafting superior products and designs.
Our salespeople "have their finger on the pulse" of the industry. They are well-versed in flexography and stay up on market trends. When they report back printers' needs and challenges, our engineers get right to work.
We partner closely with the world's most advanced material suppliers and perfect designs in our state-of-the-art doctor blade innovation lab. New blade concepts are subjected to rigorous internal benchmark analysis and then sent out for advanced third-party testing with customers, industry associates, material labs and OEMs before being released to the market. Our premium, solution-based portfolio of innovative products ensures that customers have blades that meet their exact needs. Combinations of materials and tips present a large range of options so that blades can be customized for specific applications.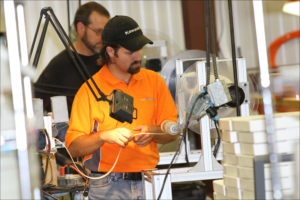 But we don't stop there. Our culture of "continuous improvement" compels us to keep moving forward. Whether it's experimenting with an interesting new material or working tirelessly to perfect the geometry of a new tip, we never rest. The same goes for our manufacturing processes. We regularly invest in new (oftentimes custom) equipment so we can produce our blades swiftly and efficiently while maintaining high standards of quality.
Services that inspire
We make doing business with us easy for our customers so they can focus on their businesses. As trusted advisors, our highly-trained salespeople and customer experience reps help printers find the best solutions, even if it means sometimes recommending a competitor's product. Wait, what?? It's true.
Providing support before, during and after each sale is important to us. Our company understands that printers need flexibility from their partners; we pride ourselves on providing quick responses, short lead times, inventory management programs and expedited shipments (even second-day or overnight guaranteed deliveries for those times that receiving blades ASAP is critical!).
 A brand experience that inspires
Flexo Concepts wants to be the professor that's helpful, collaborative and innovative, as well as the uncle who's friendly, unconventional, guiding and cool. We promise to build meaningful relationships through exceptional experiences. We want our customers to feel comfortable working with us and trust us to have their best interests in mind. Having always been "different" as a niche manufacturer in the industry, we're comfortable blazing our own trail – trying new things and coming up with unique innovations that set us apart from other doctor blade manufacturers.
Flexo Concepts works hard to consistently deliver products, services and a brand experience that inspire. It's not just our understanding of the market's needs, highly-focused R&D efforts, ground-breaking blade technology, sales "consultants" and adaptive support services. It's also a culture throughout our organization that makes us always try to be better. These are the things that will make us the world's most innovative doctor blade company.