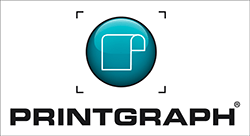 Flexo Concepts™ announced today that it has expanded its reseller base in Italy after signing an exclusive agreement with Printgraph S.p.A. The Italian company will sell TruPoint doctor blades and the exclusive QuikWash System directly to sheetfed offset printers.
Used in offset coating applications, TruPoint doctor blades are able to maintain a fine area of contact with the coating roller throughout the life of the blades. This precision gives the printer more control over the lay down of coating on the sheet and the ability to deliver consistent, even coverage. TruPoint blades are also recognized for their safety benefits.
The QuikWash System is an exclusive retro-fit wash-up system that allows a printer to improve the quality of wash-ups and cut the frequency of wash-ups and press wash consumption. The system uses a TruPoint wash-up blade which can achieve a finer area of contact with the roller and complete a wash-up cycle in half the time compared to a conventional wash-up system. QuikWash is compatible with most press models and requires no modifications to the existing wash-up tray.
"We believe that Printgraph will be successful representing our TruPoint line given their history of innovation and distributing well-known, state-of-the-art brands," said Brian Baker, Flexo Concepts Key Account Manager. "I have confidence in them to promote the unique benefits of our products to printers in the local offset market."
Founded in 1961, Printgraph distributes consumable products for the offset printing market including the renowned brands: Vulcan®, Rollin®, Printec®, and Dyna® (manufactured by PCO Printing Chemicals, part of the Printgraph group). Under the direction of Levi Acobas family, Printgraph has earned a reputation for being a technical innovator and high-quality service provider. The company holds more than ten worldwide patents, the majority of which were obtained through internal R&D efforts leading to the Finito® and Finito NoStop brands; these products are considered revolutionary technology of the blanket and its underpacking.
To learn more about TruPoint products or becoming a distributor, visit https://www.flexoconcepts.com/..

About Flexo Concepts™
Headquartered in Plymouth, Massachusetts, Flexo Concepts™ manufactures TruPoint™ doctor blades, the TruPoint™ QuikWash™ System and wash-up blades, and MicroClean™ dry media anilox cleaning systems. All products are designed to improve print quality and reduce operational costs for flexographic and offset printers. Flexo Concepts™ maintains distribution locations in North America, South America, Europe, Asia, Africa and Australia. For more information about the company and its products visit www.flexoconcepts.com.