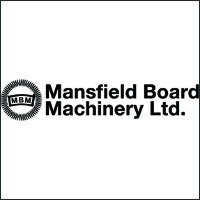 Flexo Concepts announced today that it has signed an agreement naming Mansfield Board Machinery Ltd. its exclusive TruPoint doctor blade distributor to the corrugated market in the UK and Ireland.
Mansfield Board Machinery Ltd. has been a reseller of TruPoint products since 2006, however, this agreement formalizes the partnership and awards exclusive distribution rights in the region. In addition to promoting the long life and safety benefits of TruPoint doctor blades, Mansfield Board Machinery Ltd. will work with Flexo Concepts to develop new blade solutions for the industry.
Mansfield Board Machinery Ltd. was established in 1978 in Northampton, England and remains a family-run business. The company has enjoyed steady growth as a leading supplier of knives, tooling and equipment for the corrugated board industry.
To learn more about becoming a TruPoint distributor, visit www.flexoconcepts.com or call 508.830.9506. To access a complete press kit, go to www.flexoconcepts.com/aboutus/media.php.
About Flexo Concepts™
Headquartered in Plymouth, Massachusetts, Flexo Concepts™ manufactures TruPoint™ doctor blades, the TruPoint™ QuikWash™ System and wash-up blades, and MicroClean™ dry media anilox cleaning systems. All products are designed to improve print quality and reduce operational costs for flexographic and offset printers. Flexo Concepts™ maintains distribution locations in North America, South America, Europe, Asia, Africa and Australia. For more information about the company and its products visit www.flexoconcepts.com.