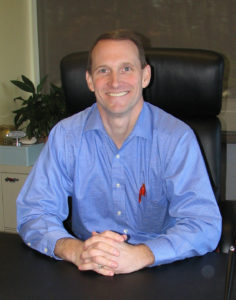 Plymouth, MA, October 26, 2016. Kevin McLaughlin of Flexo Concepts® will present the webinar "What's Next for Corrugated Printing" for the FTA on October 27, 2016.
This presentation will look at the innovations that are currently making an impact on the corrugated printing industry as well as those that are on the verge of reshaping the market. A special emphasis will be placed on advancements in the ink delivery system, machine improvements, substrate and drying, and digital printing technologies. The session will conclude with a live Q&A session.
Kevin McLaughlin is an owner and CEO of Flexo Concepts, which manufactures TruPoint® doctor blades. He has over 26 years of experience in flexographic printing and has obtained a broad knowledge of the many aspects of the corrugated printing and packaging sector.
The event will take place at 11:00 AM EDT and is free for FTA members. Go to https://account.fuzemeeting.com/#/webinars/register/1106026 to register.
Visit www.flexoconcepts.com for more information about Flexo Concepts or go to www.flexoconcepts.com/media to access a complete press kit.
About Flexo Concepts
Headquartered in Plymouth, Massachusetts, Flexo Concepts manufactures TruPoint® doctor blades and wash-up blades and MicroClean™ dry media anilox cleaning systems. All products are designed to improve print quality and reduce operational costs for flexographic and offset printers. Flexo Concepts maintains distribution locations in North America, South America, Europe, Asia, Africa and Australia. For more information about the company and its products visit www.flexoconcepts.com. For regular updates, follow Flexo Concepts on Facebook and Twitter.