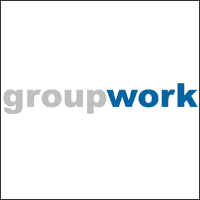 Flexo Concepts® announced today that it has signed Groupwork as an exclusive distributor of TruPoint™ doctor blades and QuikWash™ System to offset printers in Brazil.
Groupwork is a supplier of leading products in the industry with a portfolio ranging from machinery and equipment, blankets and rollers to chemicals and consumable parts. The company is the primary point of contact in Brazil for manroland web systems GmbH and represents German manufacturer of rubber rollers, Westland.
Groupwork will be exhibiting at ExpoPrint Latin America in Sao Paolo, Brazil July 16-22, 2014. Visit the company in Pavilion C, Stand #30C for more information about the TruPoint QuikWash System or to obtain a TruPoint doctor blade sample.
To learn more about Flexo Concepts or becoming a TruPoint distributor, visit www.flexoconcepts.com or call 508.830.9506. To access a complete press kit, go to www.flexoconcepts.com/aboutus/media.php.
About Flexo Concepts™
Headquartered in Plymouth, Massachusetts, Flexo Concepts™ manufactures TruPoint™ doctor blades, the TruPoint™ QuikWash™ System and wash-up blades, and MicroClean™ dry media anilox cleaning systems. All products are designed to improve print quality and reduce operational costs for flexographic and offset printers. Flexo Concepts™ maintains distribution locations in North America, South America, Europe, Asia, Africa and Australia. For more information about the company and its products visit www.flexoconcepts.com.