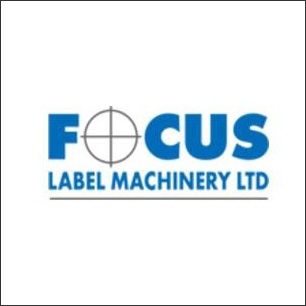 Plymouth, MA, May 31, 2016. Today Flexo Concepts® announced that Focus Label Machinery will feature TruPoint Orange doctor blades on its presses at Drupa. Orange was chosen for its ability to eliminate UV ink spitting, superior blade life and ease of installation.
Focus will host live demonstrations of its newest equipment at the show, with servo and digital solutions for short and medium print run business at the forefront. Among the featured equipment will be the company's brand new e-FLEX, a flexo/digital combination press platform with twin servo system for single-touch set-ups and minimal waste. Focus will also exhibit its d-FLEX, a digital model that combines in-line inkjet and flexo printing, coating and converting. Finally, the company will display its ProFlex, a 6-color, 330mm wide option for narrow web printing with full UV drying at a modest investment level.
All Focus printing equipment will be running with TruPoint Orange doctor blades. The blades will feature a MicroTip 10 which is one of several tip variations being introduced by Flexo Concepts at Drupa to customize blade solutions and optimize metering in a range of printing and coating applications.
When asked for reasons why he liked TruPoint Orange, Colin Ellison, Print Technician at Focus, said, "One: we don't get any ink spitting. Two: they're very long-lasting." His third reason was, in his words, "Probably the least important, but I like it. On the doctor blade, it says, 'anilox contact here,' and there are arrows." He explained that this feature is a real advantage when he's training customers on how to correctly install the blade.
UK-based Focus Label Machinery Ltd. is a leading manufacturer of printing equipment for the narrow web label and packaging print industry worldwide. The company produces flexographic, letterflex and digital printing solutions covering textiles, pressure-sensitive, shrink sleeves, food casings and many special applications.
For more information about the equipment to be featured at Drupa, go to http://blog.focuslabel.com/drupa-2016 or visit Focus at Hall 10/C10 at the show to see a press demonstration. To learn more about the TruPoint Orange doctor blade, visit Flexo Concepts at Hall 11/C34 or www.flexoconcepts.com. To access a complete press kit, go to www.flexoconcepts.com/media.
About Flexo Concepts
Headquartered in Plymouth, Massachusetts, Flexo Concepts manufactures TruPoint doctor blades and wash-up blades and MicroClean™ dry media anilox cleaning systems. All products are designed to improve print quality and reduce operational costs for flexographic and offset printers. Flexo Concepts maintains distribution locations in North America, South America, Europe, Asia, Africa and Australia. For more information about the company and its products visit www.flexoconcepts.com. For regular updates, follow Flexo Concepts on Facebook and Twitter.