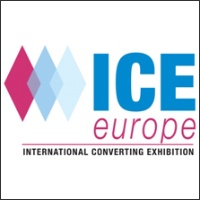 Flexo Concepts™ announced plans today to exhibit at ICE Europe 2013. The international converting show will take place on March 19-21 at the Munich Trade Fair Center in Germany.
At the event, Flexo Concepts™ will introduce its newest TruPoint™ doctor blade technology that combines innovations in polymer materials with advancements in tip design. The result is a blade that can deliver the metering ability of steel with the safety benefits of a non-metallic blade in flexible packaging applications. The company will also feature its MicroClean™ eco-friendly anilox cleaning equipment for the coating & laminating market.
To accommodate visitors from the neighboring CCE corrugated and carton exhibition, Flexo Concepts™ will promote its TruPoint™ DuraPoint™ doctor blade. DuraPoint™ is engineered from a next generation UHMW material to last up to 25% longer than standard UHMW.
ICE Europe draws converting specialists from around the world and will include 400 exhibitors from 19 countries this year. The show displays a wide variety of equipment and accessories used for the converting of flexible web materials such as paper, film, foil and nonwovens.
Visit hall A5, Stand 722 or www.flexoconcepts.com for more information about Flexo Concepts™ and its TruPoint™ and MicroClean™ product lines.

About Flexo Concepts™
Headquartered in Plymouth, Massachusetts, Flexo Concepts™ manufactures TruPoint™ doctor blades, the TruPoint™ QuikWash™ System and wash-up blades, and MicroClean™ dry media anilox cleaning systems. All products are designed to improve print quality and reduce operational costs for flexographic and offset printers. Flexo Concepts™ maintains distribution locations in North America, South America, Europe, Asia, Africa and Australia. For more information about the company and its products visit www.flexoconcepts.com.