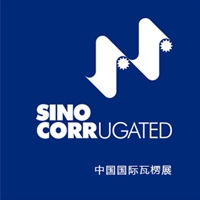 Plymouth, MA, March 15, 2017. Flexo Concepts announced today that it will attend this year's SinoCorrugated event in Shanghai on April 11-14. A first-time exhibitor, the company will introduce its newest corrugated doctor blade, TruPoint Green, to the Asian market at the show.
Created in Flexo Concepts' new Doctor Blade Innovation Lab, TruPoint Green is a good option for producing mid-high level graphics. The blade's mechanical properties allow for optimized metering in the range of line screens between where UHMW is effective and steel is required.
For more information or to obtain a blade sample, visit Flexo Concepts at booth #N5A78 or www.flexoconcepts.com. Go to www.flexoconcepts.com/media to download a complete press kit.
About Flexo Concepts
Headquartered in Plymouth, Massachusetts, Flexo Concepts manufactures TruPoint® doctor blades and wash-up blades and MicroClean™ dry media anilox cleaning systems. All products are designed to improve print quality and reduce operational costs for flexographic and offset printers. Flexo Concepts maintains distribution locations in North America, South America, Europe, Asia, Africa and Australia. For more information about the company and its products visit www.flexoconcepts.com. For regular updates, follow Flexo Concepts on Facebook and Twitter.