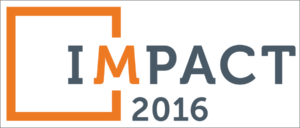 Plymouth, MA, July 19, 2016. Flexo Concepts announced today that it will sponsor Paper Converting Machine Company's Impact 2016 where the press manufacturer will introduce its newest model, the Fusion Compact (C). The event is to be held at the company's US headquarters and plant in Green Bay, Wisconsin on August 3.
The Fusion C maintains all of the fast make-ready and waste-saving features as PCMC's Fusion family of products, but with a smaller footprint and fewer parts to save space and cost. Attendees will also be able to view the company's Fusion Board press, browse supplier tabletops and take part in industry networking at the one-day event.
As a premium partner, Flexo Concepts will feature its TruPoint Orange® doctor blades with MicroTip® edges. Available in a range of thicknesses and MicroTips, Orange blades optimize metering performance, extend blade life and promote pressroom safety in a wide variety of flexo printing applications.
Click here to register for the event.
To learn more about the TruPoint Orange doctor blade, visit www.flexoconcepts.com. To access a complete press kit, go to www.flexoconcepts.com/media.
About Flexo Concepts
Headquartered in Plymouth, Massachusetts, Flexo Concepts manufactures TruPoint® doctor blades and wash-up blades and MicroClean™ dry media anilox cleaning systems. All products are designed to improve print quality and reduce operational costs for flexographic and offset printers. Flexo Concepts maintains distribution locations in North America, South America, Europe, Asia, Africa and Australia. For more information about the company and its products visit www.flexoconcepts.com. For regular updates, follow Flexo Concepts on Facebook and Twitter.