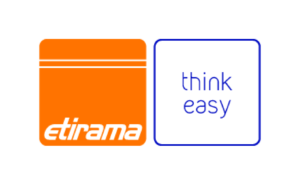 Plymouth, MA, May 19, 2016. Flexo Concepts® announced today that Etirama will soon be exporting all new presses with TruPoint Orange doctor blades. The blades were selected for safety, consistent print quality and elimination of UV ink spitting.
Each new press installation will include several TruPoint Orange blades with variations of the exclusive MicroTip® edge for specific applications. A MicroTip 8 will provide longer blade life for customers that produce process work while MicroTip 10 is a more robust option for white decks and coarser anilox rolls.
Etirama plans to introduce its newest modular label press, the 350mm Superprint Evolution, at a corporate launch event in June. Etirama's smaller FIT flexo press will also be on display, and all equipment will be running with TruPoint Orange doctor blades.
Over 500 industry professionals from the region are expected to attend the event which will be held at the company's manufacturing facility in Brazil. Flexo Concepts will be represented by its Brazilian distributor, Groupwork, and joined by other co-suppliers including Avery Dennison, Apex, Crown and Rotometrics.
Located near Sao Paulo, Etirama is the leading manufacturer of narrow-web flexographic label presses in Latin America with machines installed in almost forty countries worldwide. The company maintains its own engineering department and leverages its international partnerships to develop industry-leading technology.
To learn more about the TruPoint Orange doctor blade, visit www.flexoconcepts.com. To access a complete press kit, go to www.flexoconcepts.com/media/.
About Flexo Concepts
Headquartered in Plymouth, Massachusetts, Flexo Concepts manufactures TruPoint doctor blades and wash-up blades and MicroClean™ dry media anilox cleaning systems. All products are designed to improve print quality and reduce operational costs for flexographic and offset printers. Flexo Concepts maintains distribution locations in North America, South America, Europe, Asia, Africa and Australia. For more information about the company and its products visit www.flexoconcepts.com/. For regular updates, follow Flexo Concepts on Facebook and Twitter.