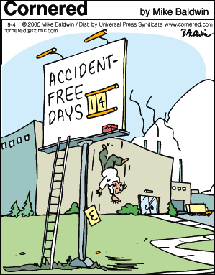 If you are using steel doctor blades, you are probably well aware of the risk of serious cuts from handling the blades. Pressroom injuries can be expensive in terms of morale and accident-related expenses. Today's next generation polymer blades combine the best of traditional plastic and steel blades and provide safe substitutes for steel in flexible packaging applications.
As steel doctor blades wear, their tips become honed through contact with the anilox roll, leaving razor-sharp edges. Press operators need to be extremely careful and wear protective gloves when removing the worn blades from the press to avoid injuries.
Until recently, steel was the only material capable of producing the high quality print required in flexible packaging applications so printers had no choice but to accept these risks. While plastic blades were safer, they were not able to achieve a fine enough contact area with the high line screen rolls.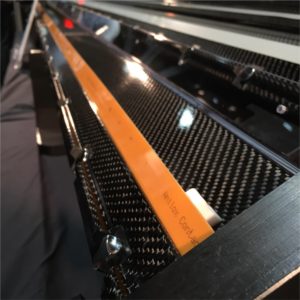 Today's next generation polymer blades act as a hybrid between steel and plastic and offer a safe alternative to steel. The combination of an advanced polymer material and an innovative "MicroTip®" design allows these blades to perform in highly demanding applications where previously steel was the only option. Due to their material composition, the new polymer blades are safe to handle even when worn. Converting to these blades will reduce lost-time accidents and can save a printer a lot of money in terms of workman's compensation insurance rates, medical bills, labor replacement expenses and press downtime.
When it comes to the pressroom, safety is everyone's concern. Flexible packaging printers no longer have to accept the danger that comes with using steel blades to get the print quality their customers demand. To greatly reduce the risk of injury and associated costs, try substituting next generation polymer blades for steel.