Markets
Corrugated
Wide Web
Envelope
Narrow Web
TruPoint ProFlex Doctor Blade
The Doctor Blade for Aggressive Inks & Coatings
The TruPoint ProFlex doctor blade was purposefully designed for Printers struggling with aggressive inks and coatings. The ProFlex doctor blade is an enhanced formulation doctor blade with Teflon for increased wear resistance and lubricity. With its chemical resistance properties and high quality metering capabilities, ProFlex is ideal for long runs, abrasive inks, moderate to high line screens and difficult fine type and reverses.
Request a free sample of the TruPoint ProFlex doctor blade today to trial this doctor blade in your press room.
TruPoint ProFlex Doctor Blade Features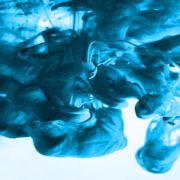 TruPoint ProFlex withstands Aggressive Inks & Coatings
The durable, stiff plastic of the ProFlex doctor blade has great chemical resistance, good dimensional stability and low coefficient of friction. These properties in combination produce a doctor blade that withstands abrasive inks and coatings.
The Superior Blade Life of ProFlex
TruPoint polymer and plastic doctor blades are generally known to outlast traditional steel doctor blades, due to the natural durability of plastic. The chemical resistance of the material combined with the added Teflon for increased stiffness contribute to the ProFlex doctor blade's superior blade life.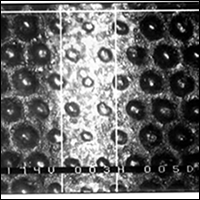 TruPoint ProFlex Eliminates Anilox Scoring
A costly concern with using steel doctor blades is the potential for anilox roll scoring and anilox wear. Compared to steel, TruPoint doctor blades do not crack or splinter, causing roll scoring. While the material is stiff and durable,  TruPoint ProFlex will not damage or wear down the anilox roll or cause particles within your ink.
To better understand anilox roll scoring, Click Here  to view our blog post on "Anilox Roll Scoring".
ProFlex is Safe to Handle
You can significantly reduce press room injuries by replacing steel doctor blades with safe TruPoint doctor blades. The properties of the blade material reduce the risk of injury when installing and removing blades from the press.
To better understand the risks associated with steel doctor blades, Click Here to download our White Paper on "The Hidden Costs of Using Steel Doctor Blades".
TruPoint ProFlex Standard Dimensions (custom options available
Thickness
Profile

Max. Width

Max. Length

.025″ / .64mm
.035″ / .9mm
.040″ / 1mm
Bevel – 15º :: 22º :: 30º
2.375″ / 60.3mm
250′ / 60m
Available Cut-To-Length